If you're looking for service plumber jobs, you don't want to miss out on an opportunity to be a part of a well-established company like Clover Services.
You may apply for the job with us at Clover Services to build a successful career in plumbing services. In addition to being one of the leading plumbing service providers in the USA, we also have an excellent modern work culture.
Eligibility Criteria
We aim to provide our customers with quality services and hence hire skilled professionals. To be eligible for service plumbing jobs with us, you must be able to perform the following roles and responsibilities:
Installations and repairs of piping systems and plumbing fixtures
Visual inspection of equipment
On-site problem diagnosis
Estimation of repair costs
Guiding and educating customers about the plumbing solutions they need
Clearing obstructions
Plumbing maintenance
Thus, you would need the professional skills and the physical ability for plumbing maintenance jobs, installations, repairs, etc. Besides, every applicant should possess a valid driving license as well. If you're short of some of these skills we'd still love to hear from you so we can come up with a training program that works towards making you a valuable part of our team.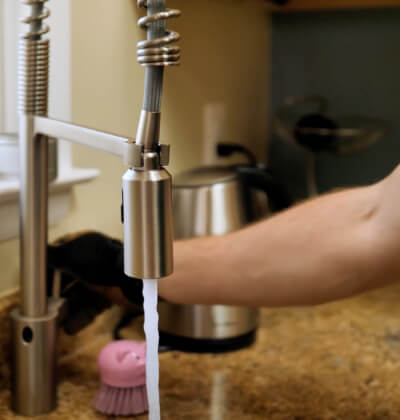 Why Work With Us?
The career prospects for service plumbers are lucrative thanks to the constant demand for professional plumbing services. At Clover Services, we boast of a healthy work environment and excellent ethics.
We also provide our team with free training, health, insurance, and other incentives. We don't mind new plumbers, as long as they're skilled and ready to work hard. You can advance to a plumbing supervisor role after gaining relevant experience with us.
Do you feel like you tick all the boxes? Contact us at 703-352-2701 or send your CV to service@cloverco.com